Content Library
Scroll down to explore a wealth of information from short introductory videos, longer in-depth teachings from some of the world's leading Divine Mercy experts, testimonials, etc. Dive deep into the ocean of mercy and visit often to continue to be inspired. Enjoy! 
Shop the Divine Mercy for America Store for pamphlets, prayer cards, booklets, videos, and more for your Mercy Sunday preparations and celebrations.  Visit our store.
Building Momentum for Divine Mercy Sunday
A Parish Guide
The Mercy Sunday Momentum Parish Guide provides the best ideas and resources to help build momentum toward the greatest celebration of Divine Mercy Sunday in your community. This downloadable and printable guide contains:
Practical suggestions to Spark, Fuel, and Catapult momentum throughout Lent

A variety of Sample Announcements for Bulletin, Website, and Pulpit

Divine Mercy Sunday celebration ideas

Downloadable posters and promotional graphics
8 Pages 8 1/2 x 11 PDF
Download yours today!
Graphics Downloads for Print and Web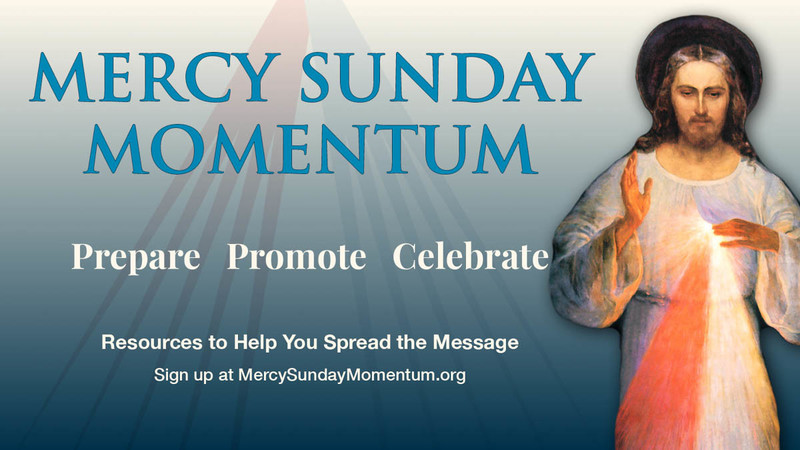 For Print (as in Bulletins)
For Websites and Social Media (600x338)
For Websites and Social Media (1200x675)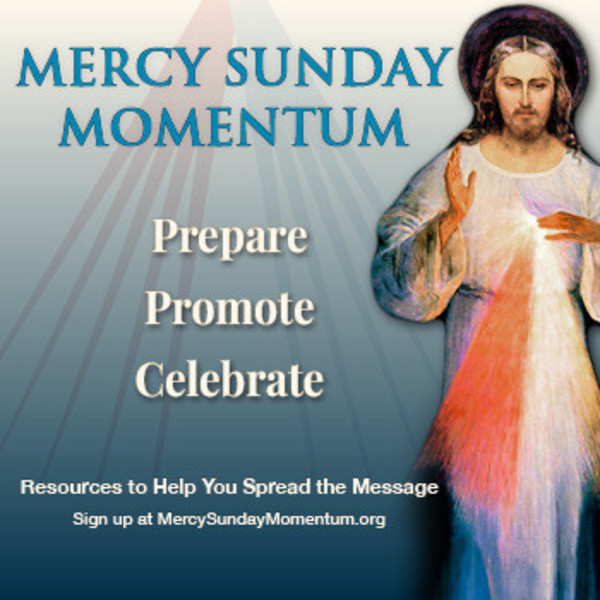 For Print (as in Bulletins)
For Websites and Social Media (small 600x600)
For Websites and Social Media (large 1200x1200)
 

For Print (as in Bulletins)
For Websites and Social Media (800x274)
For Websites and Social Media (1280x440)
Sample Announcements
for Pulpit, Bulletin, Website